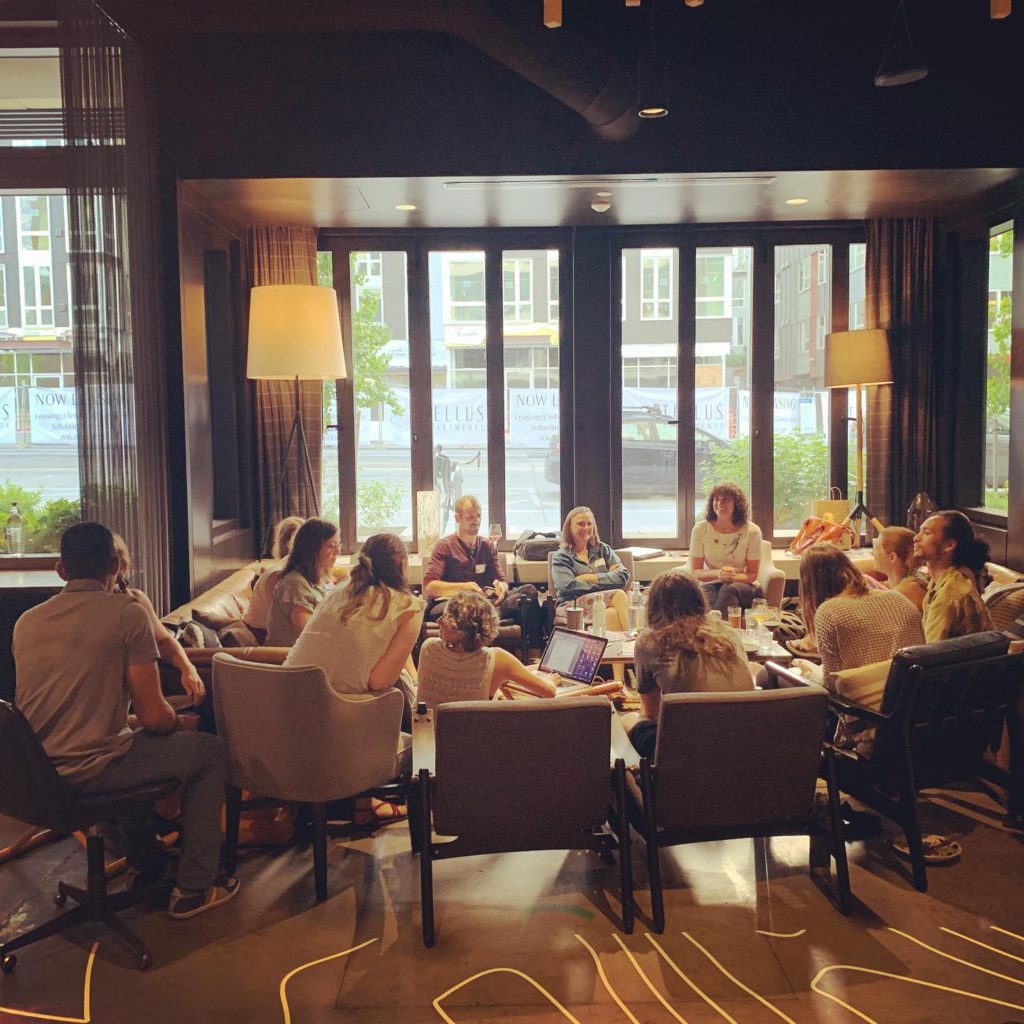 June 18-22, 2019: Miriam attended the 2019 American Immigration Lawyers Association's Annual Conference on Immigration Law, the largest immigration law event of the year. Korngold Law takes pride in staying up to date on the latest strategies to defend its clients' rights in the current anti-immigration climate.
June 12, 2019: Miriam spoke at The Collective for Worth the Journey's monthly Homebase Meeting–a speaker series designed to help elevate heart-centered businesses. Miriam focused her talk on tax and business law issues facing new and ongoing businesses. Please reach out to Miriam if you would like her to speak at your next event.
May 17, 2019: Miriam joined the Northwest Immigrant Rights Project's 35th Anniversary Gala to celebrate the 35th anniversary of one of the largest immigrant rights organizations in the United States, serving tens of thousands of immigrants on a pro bono basis.
May 3, 2019: Thank you to the University of Washington Philosophy Department for inviting Miriam to join its Alumni Career Panel to talk to students about how studying philosophy can translate into great career outcomes.
January 25, 2019: Miriam hosted a breakfast panel on immigration law practice tips for the American Immigration Lawyers Association Washington Chapter's New Member Division.
November 17, 2018: Miriam served as a volunteer attorney at a free citizenship clinic sponsored by Asian Counseling and Referral Service (ACRS), Entre Hermanos, and OneAmerica. Please contact Miriam if you would like to attend a future clinic, either to apply for citizenship or to volunteer.
October 22, 2018: Miriam spoke on a panel at the University of Washington School of Law's Solo and Small Practice class about how to build a successful law firm.