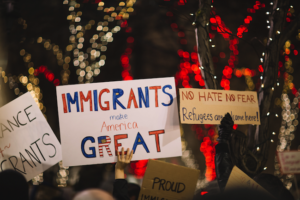 Announcement: Miriam Korngold has moved her immigration practice to Kids in Need of Defense (KIND). Korngold Law is no longer accepting new cases, but please contact Miriam directly if you need to discuss a matter that you previously worked on with her. 
Korngold Law welcomes you to America. You traveled far to arrive here, and you hope to stay. You are looking for an immigration firm to help you navigate your next steps.
You came to the right place. Korngold Law is a full-service immigration law firm located in Seattle and serving clients nationwide. Korngold Law prides itself on delivering top quality legal representation to guide its clients through every step of the immigration process. 
Entering the United States presents a unique set of obstacles. First, adapting to daily life in a foreign country is never simple. Second, immigration laws are complex—they contain many traps for the unwary, and they can change rapidly.
Immigration cases can also proceed at a challenging pace. You may initially face a series of quick deadlines, only to wait months or even years for a response from the government or immigration court. Worse yet, one small mistake can lead to devastating results.
Hiring excellent legal counsel can help you optimize your chances of success. Korngold Law is committed to achieving client satisfaction in all cases it accepts for representation. Together, we can beat the quick deadlines imposed by immigration agencies and courts while maximizing the odds of winning your case.
Contact Miriam today to set up a consultation about your immigration law matter.
(425) 298-6173.
mkorngold@KorngoldLaw.com.